Our Company:
Since 1975 we have provided auction services to the people of Western North Carolina. We specialize in New Merchandise, Estate Auctions (either in house or on site), Business Liquidations (in house or on site), Antique Auctions and we now take Consignment items for dealers and individuals in the area and surrounding areas. Our 45 years of experience and commitment to excellence have earned us the reputation as best auction in the area.
Leadership:
At Thad Woods Auction, you receive the kind of service you expect from an experienced auctioneer and staff. Our auction is always evolving as the needs of our customers change and as new merchandise come on the market.
Our Facility:
We have approximately a 5,000 square foot facility with 2,000 square foot warehouse. We have a seating capacity of 250+ with heating and air conditioning for your comfort. We will spoil you at our auction with reclining and padded seats. Lots of parking and a well lighted parking lot. We have a wonderful concession stand for your eating enjoyment during the auction. It is a business but we also strive to make it a family type atmosphere. Invite your family and friends to attend an auction with you. You are in for a treat. Auctionseats
Our Auctions
During this Covid period, since March of 2019, we only have live Facebook Auctions every Tuesday and Friday night. We began these when the Covid epidemic began and shut us down due to very close seating in the auction house, which classified us as an entertainment venue. We are very thankful we can continue estate and new merchandise sales thru this media and keep our auction open to the public. We look forward to the day this virus disappears and we can once again open our doors and welcome you in for another live in house auction. We are so thankful to all who have joined us for our Live Facebook Auctions since all this began.
Handling An Auction For You:
Whether you have one item or an entire household or business, we can handle the sale for you. It does not matter if your items are newer or antique items. We have a great client base and following that have an interest in all types of items. We make it our responsibility to know you and your need. We work closely with you to ensure that the solutions we provide are tailored to meet your unique needs and challenges. We are committed to your auction success. We will be glad to send you a resume, just give us a call.
Customer Relations:
At Thad Woods Auction, our highest priority is satisfied customers. You are important to us and you can expect us to go the extra mile for your business. Superior customer service is the hallmark of Thad Woods Auction. We are proud to serve you and work hard to earn your business.
Our Auction is open year round.
During this Covid period, auctions are held Live on Facebook every Tuesday and Friday night at 6:30pm. Hoping to get back to a normal schedule asap.
AUCTIONS EVERY FRIDAY AND SATURDAY NIGHT
We can handle the sale of your antique items. We also have a dealer from New Hampshire who brings a load of antiques down to auction every 3 months.
We auction all new merchandise every Friday night. It can be everything from a large riding lawn mower down to a broom. Just like Christmas on Friday nights.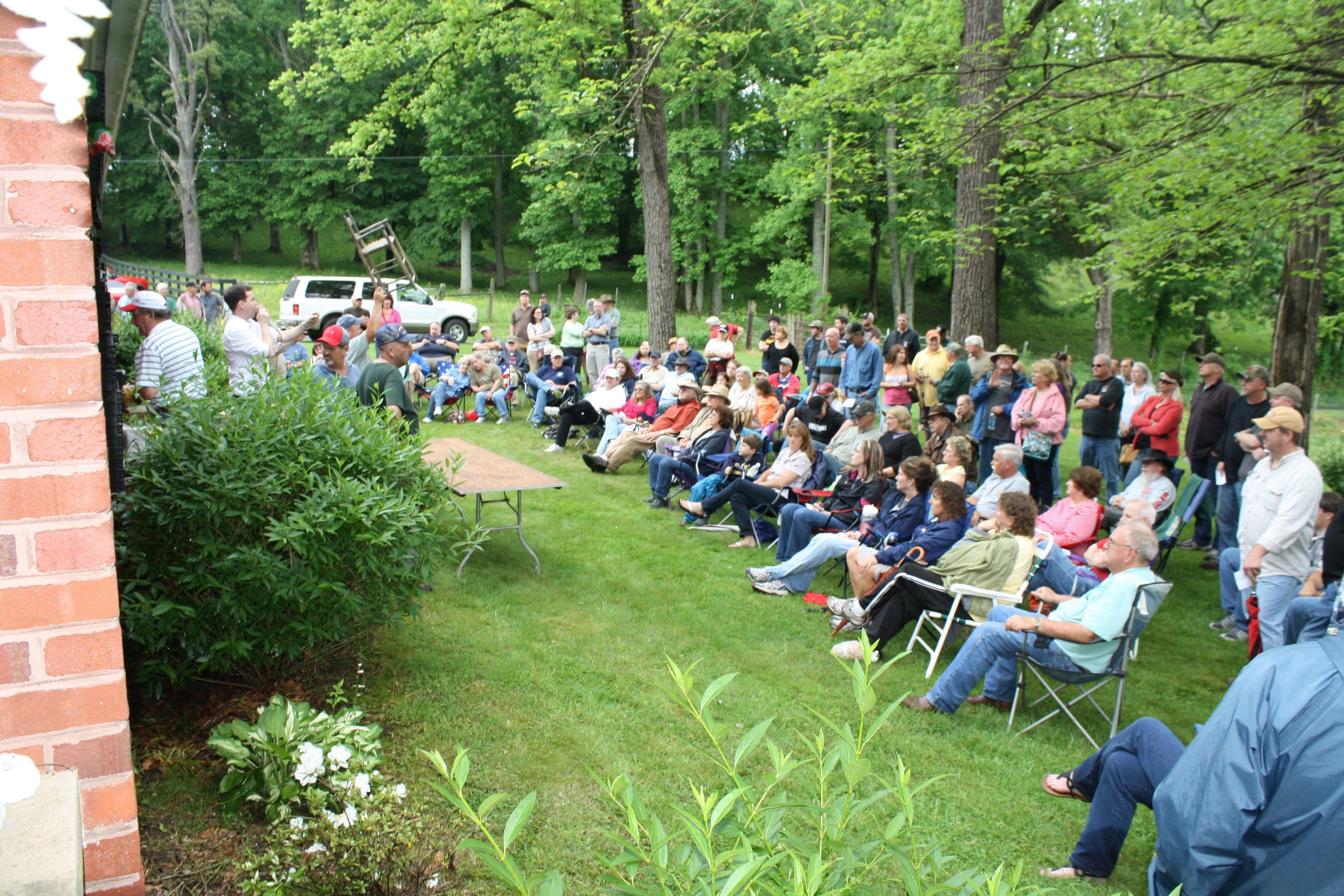 We sell entire households for local estates and attorneys either in our auction house or on sight.
We are a licensed FFL Dealer and can handle the sale of your firearms. We take care of all paperwork.