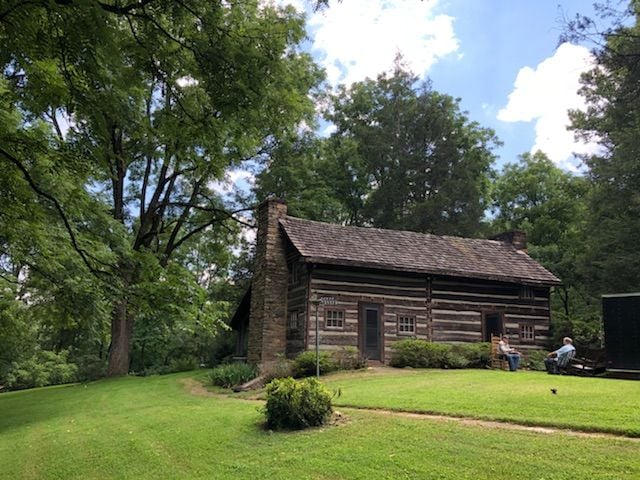 Since Covid started we have been closed for in house auctions due to being classified as an entertainment venue during this epedimic - Now with more business trying to get back to normal, we are trying to do the same. At the present time we are still only doing LIVE AUCTIONS on FACEBOOK every Tuesday and Friday nights at 6:30pm along with some special outdoor Auctions until we can empty the Auction house of all the merchandise that came in during the shut down time. We are trying to sell the in house merchandise we have in order to be able to get to all the seats again. We will probably continue some of the live Facebook auctions also, due to so many request to do so.
Thank you for your and patience as we try to get back to normal.
See our schedule page for pictures and listing
Join us on our Facebook page - Thad Woods Auction
Remember we can liquidate entire estates,
Individual Items from your home
Sell your vehicle
Business Liquidation Auction
We also buy items and entire estates.
Not sure what to do? Just give us a call and we will come to your home, sit and talk with you about the many possible ways of liquidating your items to bring you the most money. (No Charge for this service.)
Contact Thad at 828-421-4174 for more information. 45 years of experience.
We miss seeing our wonderful friends and loyal customers but until we can open our doors to you again, please join us on Facebook Live every Tuesday and Friday night.
Serving the Western North Carolina communities since 1975.
NCAL 988
We sell anything from large tool items to small household items, overstock and liquidation items. Our goal with the new merchandise is to provide you with quality new merchandise at below retail or wholesale prices with items of the highest quality.
We specialize living and deceased Estate Auctions plus selected Consignment items from you, our customers.
It can be an entire household to an entire business.
We also specialize in on sight auctions, when weather permits, for an Estate or Business.
Thad Woods Auction also buys entire households. You never know what is coming thru the auction doors.
Auctions are always a surprise, even for us.
We maintain a family atmosphere for all.
Take a look at our website while you are here.
Enjoy.
At Thad Woods Auction, we like buying the auction way and hope that you will too. It is a family friendly atmosphere where you may meet lots of new, old and life long friends while attending our auctions.
Come and join us one weekend.
You will enjoy our beautiful town plus the unique shops on Main Street and surrounding area. Restaurants are great in our area, serving anything from home cooking to upscale dining. You must visit The Great Smoky Mountain National Park while you are here. Also while you are in Waynesville & Maggie Valley area, you should visit the Balsam Antique Mall, located next door to Thad Woods Auction, which has over 100 booths; Peddler Square Marketplace; Cataloochee Ski Resort for great snow skiing and the Motor Cycle Museum in Maggie Valley (only 7 miles from Waynesville); Cherokee Indian Reservation; Harrah's of Cherokee; The Biltmore House in Asheville, NC; see the Fontana Dam; take a drive on the Blue Ridge Parkway and much more.
Contact our Chamber of Commerce for a map of the area and brochures on what to do while you are here.
We are only 1 hour 15 minutes away from Gatlinburg, TN.